Imagine if you were FREE FROM FINANCIAL ANXIETY, allowing you to serve the Lord

and

give abundantly

WITHOUT

having to look at your checkbook!!
Note From Kris Castro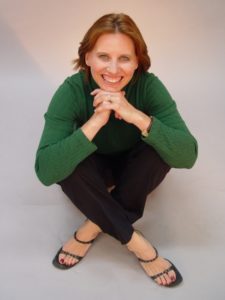 If that sounds crazy, I promise you it isn't! I experienced a long season of supernatural provision where every financial need was met – no matter how large – all because the Lord honored my decision to trust Him by increasing my tithe amount each month – despite not having any steady income for three years! THE LORD IS FAITHFUL!! 
Through that experience I discovered, no matter how much I give financially to others,

I CAN'T OUT GIVE God

!!
The freedom I've received from my abundance mindset giving journey has ushered in a tangible "peace that passes understanding" (Philippians 4:7) in EVERY AREA of my life!!
If you are interested in becoming set free from financial anxiety, prayerfully consider investing in this 90-Day "I Can't Out Give You God Challenge" course  All it requires is a humble heart surrendered to the Lord, and a willingness to step into a deeper level of faith with Him.

Here's a testimony from someone that completed the challenge recently (more testimonies are below):
"God has been powerfully moving in my life lately, not just in finances. And for the first time in my life I'm NOT worried about money. God's got it. When I catch myself stepping into old habits of worrying about upcoming bills, I pray and tell Jesus how much I need and by when, and let it go. A big step for me! As I was falling asleep the other night I got glimpses of exactly how it feels to be so connected to Christ, that all fear and anxiety is easy to let go of, recognizing the same old boring enemy, so weak compared to our Lord Jesus. He gives such beautiful gifts! I'm LOVING the challenge journey! I can't believe how stressed I was, always, about money, and I don't even think about it much at all now! Taking the first leap was huge, then upping it this month through the Challenge has been so freeing!

"

–

Kate Catlin, Owner of 3foldart.co
Challenge Overview
During this E-Course, you will commit to surrendering your finances to the Lord for 90-days.  Before the Challenge begins, you will prayerfully ask the Lord what "faith-stretching" dollar amount to give on Day 1 – without knowing how much you will make or what expenses you may incur. Then when Day 1 arrives, you will distribute the entire amount the Lord told you to give to whomever He told you to give it to (your church, nonprofits, ministries, neighbors, friends, etc – or any combination of those!). 
On Day 31 you will increase your giving total by a specific amount (the Lord will provide that amount before the challenge begins) and repeat the distribution process.  On Day 61 you will increase your giving again and distribute it once more….trusting the Lord to fill in any financial gaps that occur from month to month.
On Day 90, the challenge will wrap up. By the end of it. you should have a transformed heart and mind that trusts more deeply in Jehovah Jireh, and is much more capable of walking out an abundance lifestyle as you listen to the Lord rather than looking at your checkbook.
This is a Kairos moment for you to FINALLY be set free from Financial Anxiety, and access new levels of peace as you rest in the Lord's abundance in every area of your life!
"Throughout the challenge, I landed several clients I wasn't expecting and received two checks from people who surprised me with a financial blessing. God is continuing to bring awaking to my understanding of how BIG He is. Thanks, Kris, for leading us down the wonderful path to freedom from financial anxiety! Papa God is continuing to show me the way to give and to receive at His direction. I am more in tune with His abundance than ever. I hope that I will be even more extravagant as each week goes by …trusting Him for ALL things."

– Bill Blane, New Gates LLC


,


"During this Challenge My Father wants me to know that I can trust Him to always be there. It led me on a journey of what I thought I knew about faith, which was barely the surface. I now have a deeper understanding of faith and its power. I have had several instances of money "showing up" in my bank account unexpectedly. God is a Miracle Worker! And through that new level of faith, I was able to financially help a woman in my community who was at risk of being evicted because she hasn't been able to work since the COVID outbreak. Prior to this, I would have felt helpless or hard-pressed to help because I was focusing more on my needs." – Kileha Holder, Faith In LIFE
Frequently Asked Questions



Why 90 Days? Most people create monthly or quarterly financial budgets which include tithes, offerings, and donations. In order to truly experience the Lord's faithfulness during this challenge, it was important to have three giving experiences (two of which are giving increases) so that you would have multiple opportunities to take a financial faith-risk, and watch the Lord honor it. A lady who went through the challenge said this about the 90 days: "It sounds like it'll be long, but it gives you the opportunity to completely change your mindset and the ability to create new money habits from the inside out."

What Can You Expect? If you commit to the challenge, read the daily emails, and do what they suggest, you are positioned to have a transformational experience over 90-days, leading to inner peace which will set you free from financial anxiety and positively affect every area of your life!

Who Should Join? This E-course is for anyone who struggles when writing out tithe checks (due to anxiety about where else that money could be used to pay bills) or anyone who cringes anytime someone asks you to donate to a ministry or non-profit organization. The Lord wants us to be cheerful givers (2 Cor 9:6-7), trusting He will always fill in the gaps when you honor him financially. This 90-day challenge will help you shift from anxiety to "cheerful" and open up many blessings to you along the way.

What if I can't get to the E-course every day? Missing a day here and there is fine. You'll have all the emails for the course (set up a folder in your email account to put them into so you can catch up if you fall behind). The most important part of the challenge is once a month when you are to distribute your giving, or increase your giving and distribute it. As long as you do your best to follow the daily routine, and honor the giving days, you'll be right on track to complete the E-course well.

What's Next? 1) Once your payment processes through PayPal, you'll be redirected to a webpage to register for the E-course which has a few preparation emails before the challenge actually starts, 2) Join private FB Group, and 3) Begin the E-course with a great attitude, and expect the Lord to show up in an amazing way for you over the next 90 days.
How to Participate



Choose an investment option below (click on the link).  Once payment is completed, you will be re-directed to a webpage to register to access the E-Course. If you are not re-directed, please call 404-551-3601 for help.
INVESTMENT OPTIONS:
OPTION #1
Challenge E-Course (no coaching included) = $19.97/person
OPTION #2
Challenge E-Course + 1x/mo Individual Coaching with Kris Castro
(3 meetings total over 90 days) = $147.00/person
Group Programs Available – Call Kris at 404-551-3601 to discuss it in more detail
STILL ON THE FENCE? Here's another testimony for you!

:

)



"We're on a very tight budget and finances have been difficult, so we've been only buying essentials. In past years my Mom and I have always gone to the local nursery to purchase cherry tomato plants. Planting and growing them has always brought Mom great joy, but this year we weren't able to do so. We also had hoped to buy some fresh berries at the grocery store because we love them – but when the grocery ad came out they were too expensive so we did without. The thought of not having tomatoes or berries this summer made us very sad, but we decided to count all the blessings we did have and focus on those instead. Then, a few days later, our neighbor emailed us with a note that said 'Hi Ladies! We have way too many tomato starts for our garden, and I need to get rid of some in order to make room. Would you be interested in a few of the plants? They're cherry tomatoes. Also, I have a ton of fresh raspberries from our vines and am afraid they're going to go bad before we can eat them. Would you like some?' As we finished reading the email, all we could do was smile, look up and say "THANK YOU PAPA!" We now have 3 GORGEOUS tomato plants and we've stuffed ourselves with berries…and it didn't cost a penny! God never fails us, and He never overlooks anything." – Carrie Pierce



Stepping out into a new level of faith can be scary, but you are not alone!  I'll be with you, along with everyone else who chooses to participate, through our private Facebook group.

If you have any questions, let me know.
~Kris Castro
Kris @ BeginToShift .com
BeginToShift.com