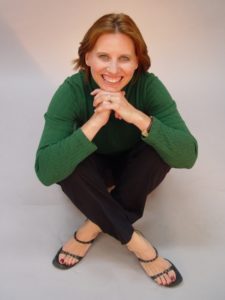 Hi! My name is Kris (Cavanaugh) Castro. I've been in business since 2007 and my background includes over 20-years of experience training, mentoring, and coaching Business Owners, Senior Executives and Teams in a variety of industries.
I am a certified ICF Coach and expert strategist with an amazing ability to pull my clients through difficult challenges – allowing them to produce more consistent results, increase their effectiveness, and achieve their long-term goals more easily.
My philosophy of life is this: Living is hard work — full of joys and struggles. The joys are easy; it's the struggles that define us. So what makes a human different than any other life form on this planet?
It is the ability to envision a desired future, and then take steps to make it happen. Isn't that amazing? Each of us can consciously change our personal or professional world little by little, until one day we finally achieve whatever it is we were striving towards. And yet, working towards those goals can be exhausting – especially when the demands of family, career, and important relationships seem overwhelming.
In my opinion, "success" is two parts attitude, one part skill.
Accomplishing a skill is fairly easy: you find out how to do something, and then practice until you have it down. Maintaining a positive attitude in the face of difficulty, however, is much more difficult. Most people start out with a positive attitude when striving to accomplish a goal. But somewhere along the way, when obstacles appear and forward movement slows to a crawl, a person's attitude will make all the difference between success and failure.
Since attitude is a key element to achieving your visions, it is important to understand how you tick and then use your strengths to your advantage. Knowing and accepting your weaknesses is also important in order for you to strategically use your time and efforts wisely.
I dream big, and life "happens," so I hit obstacles all the time….but I never let obstacles keep me stuck. I will find a way over them, under them, around them, and if necessary, through them to achieve whatever it is I am attempting. For me it is only acceptable to put my goal on hold when I have no other options to pursue. Because I am a natural visionary and "rainmaker," I rarely have difficulty strategizing different alternatives to continue moving forward.
On the rare occasion when I have banged my head against the "obstacle wall" long enough with no results, I often re-evaluate my desires or find a new version of them that is acceptable to me. Then I draw on the resources I previously utilized to make the new form of my desire happen. It's very uncommon for me to give up completely on a dream or goal. But it has happened occasionally due to priorities shifting or being unwilling to alter the dream in any way, and not having any other alternative to move forward towards it at that time.
Every year I become even more confident that anything is possible in my life – especially if I am willing to invest my time, money, and other resources to make it happen.
Some of my biggest lessons are: 1) Don't cling to an outcome because life doesn't always turn out as expected; 2) Don't allow fear to block you from what you want; and 3) Love others where they are in their life, and let God do the changing, if He wills it to be so.
I love what I do and look forward to developing relationships with all my clients and watching their lives transform dramatically during the coaching process. There is nothing better than knowing every day I have a chance to make a difference in the world around me – one life and one company at a time!
      ~Kris (Cavanaugh) Castro
---
Click here to read Client Testimonies.
Examples of client engagements include:
Upon being promoted, an Executive hired Kris to help her develop better leadership skills to manage her team effectively.
A CEO hired Kris to work with his team through individual coaching to improve team relationships and build trust within all levels of the organization.
A business owner, after many successful years in business, was feeling increasingly dissatisfied with her career and hired Kris to discover a new way to re-ignite her passion to reach the next level of success.
An individual wanted to achieve a personal goal after years of trying to make it happen and hired Kris to ensure that goal was accomplished in 6-months.
A business owner hired Kris to align her entire life with her values in order to stop feeling frenzied and begin to experience more joy and satisfaction on a daily basis.
An Office Manager was so busy taking care of everyone in her family she realized she wasn't making time for herself and hired Kris to reduce the chaos in her life in order to achieve her own dreams and goals.
Save
Save