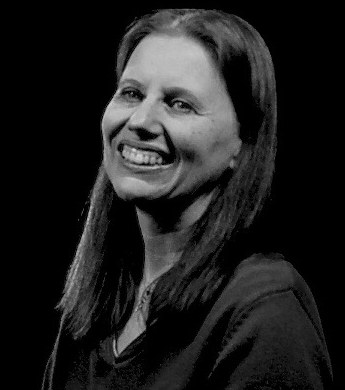 Kris Castro is a Faithful Warrior, an Inspiring Visionary, and a Bold Change-Agent after 50 years of walking with the Lord through both joyful and extremely difficult seasons of her life. Her company, Shift Inc.™, creates possibility-rich environments filled with laughter, encouragement, and affirmation, leading to endless growth opportunities. 
Kris absolutely loves coaching, training and mentoring others in a deeply transformative way using the Holy Spirit her guide.  As an ICF Professionally Certified Coach (PCC), Kris helps Marketplace, Ministry, and Community Leaders see the world around them from Heaven's perspective to successfully forge new paths that have a positive impact within their sphere of influence wherever the Lord has planted them.  She also works within their organizations to help executives and teams improve their effectiveness and produce more consistent results, leading to desired outcomes.
Kris especially enjoys supporting her clients through the "change" process by developing an adventure mindset that 1) aligns their life and work more deeply with Jesus, 2) creates an unwavering belief that Jesus will provide everything they need, and 3) develops a holy perseverance to overcome whatever obstacles they may encounter – all of which ultimately results in a lifestyle of bold risks, inner peace, joy, and fulfillment personally and professionally.
To watch a short video of her  story of a Crisis of Faith, Brokenness and Healing , Click Here.

To watch an interview she did with WATC TV about her "crazy" adventure with the Lord, Click Here.
NOTE FROM KRIS (if you are eager to learn more!)
Hi!  I've been in business since 2007 and my background includes over 20-years of experience training, mentoring, and coaching Business Owners, Senior Leaders and Teams in a variety of industries.
I am a certified ICF Coach and strategist with an amazing ability to pull my clients through difficult challenges – allowing them to produce more consistent results, increase their effectiveness, and achieve their long-term goals more easily.
My philosophy of life is this: Living is hard work — full of joys and struggles. The joys are easy; it's the struggles that define us. So what makes a human different than any other life form on this planet?
It is the ability to envision a desired future, and then take steps to make it happen [with the Lord's help :) ]. Isn't that amazing? Each of us can consciously change our personal or professional world little by little, until one day we finally achieve whatever it is we were striving towards. And yet, working towards those goals can be exhausting – especially when the demands of family, career, and important relationships seem overwhelming.
In my opinion, "success" is a combination of attitude, faith and skill.
Accomplishing a skill is fairly easy: you find out how to do something, and then practice until you have it down. Maintaining a positive attitude and having faith in the Lord's ability to work everything out for your good – especially in the face of very challenging circumstances – is much more difficult. Most people start out with faith and a positive attitude and when striving to accomplish a goal. But somewhere along the way, when obstacles appear and forward movement slows to a crawl, a person's attitude and their level of faith makes the difference between success and potential failure.
Since attitude and faith are key elements to achieving your visions, it is important to understand how you "tick" and then use your strengths to your advantage. Knowing and accepting your weaknesses is also important in order for you to strategically use your time and efforts wisely. In addition, listening to the Lord for His guidance and direction is necessary because He will often divinely arrange things to happen that will compensate for your weaknesses to ensure He gets the glory.  :)
As for my life, I dream big, and life "happens," so I hit obstacles all the time.  But I never let obstacles keep me stuck. With the Lord's help, I will find a way over them, under them, around them, and if necessary, through them to achieve whatever it is I am attempting to do. For me, it is only acceptable to put my goal on hold or let it go when I have no other options to pursue or when the Lord clearly tells me He has other plans for my life.  And because I am a natural visionary and "rainmaker," I rarely have difficulty strategizing different alternatives to continue moving forward, – as long as I know the Lord is with me.
On the rare occasion when I have banged my head against the "obstacle wall" long enough with no results, I often re-evaluate my desires or find a new version of them. Then I draw on the resources I previously utilized to make the new form of my desire happen.
It's very uncommon for me to give up completely on a dream or goal if the Lord told me it was going to happen. Often what happens is that I'll receive a deeper revelation from the Lord of my previous interpretation of that goal or dream to clarify what He meant rather than what I thought it meant.  :)  Once that happens, I shift my priorities and focus to move in that direction.
Because of my decision to surrender everything in my life to the Lord, every year I become even more confident that anything is possible in my life – especially if I am willing to invest my time, money, and other resources to make it happen.
Because of my decision to surrender everything in my life to the Lord, every year I become even more confident that anything is possible in my life – especially if I am willing to invest my time, money, and other resources to make it happen.
Some of my biggest lessons are:
Don't cling to an outcome because life doesn't always turn out as expected;

Don't allow fear to block you from what you want; and

Love others where they are in their life, and let God do the changing, if He wills it to be so;

Surrender everything to the Lord, because He knows what's best for me…and will always bring beauty out of my ashes.
I love what I do and look forward to developing relationships with all my clients and watching their lives transform dramatically during the coaching process. There is nothing better than knowing every day I have a chance to make a difference in the world around me – one life and one company at a time!
~Kris Castro
Examples of client engagements include: