Welcome to the Media Room
Below you will find a variety of presentations and interviews featuring Kris Castro, along with published articles.
Kris enjoys speaking at in-person and online events. She is located in the metro-Atlanta area and open to traveling to other U.S. cities as well as internationally.
Click here to download a PDF of Kris' "one sheet" with presentation titles, then email Kris @ BeginToShift.com or call 770 – 715 – 5633 to receive more information.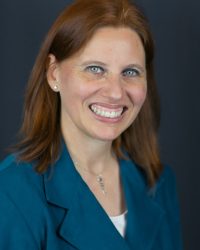 "Double" From a Hebraic Biblical Perspective - August 2023
"Leadership" As The Bridge Between Heaven & Earth - July 2023
 "Faith-Based Entrepreneurship with Confidence" on 10-20-20
"Developing A Lifestyle of Cliff Jumping With The Lord" Interview on 10-19-20
 "SHIFT 2020" on 6-30-20
Friends & Neighbors on WATC TV 57 in Jan 2020
My Story of a Crisis of Faith, Brokenness & Healing Dec 2019
Business Radio X Interview with John Ray on 3-14-17
Business Radio X Interview with Joe Moss on 7-13-16
Print Interviews featuring Kris (Cavanaugh) Castro



"Innovative Women of Wisdom" – Silke Endress International Professional Women's Magazine, March/April 2009, Success By Design section.
"Women's History Month – Tell Us Your Story!" – Kalön Women Magazine archives, March 2009.
"Be Still and Know that I am God" – Selected as a "Woman on the Move" on the You Can Woman website in August 2008.
Published Articles
Leadership:  It's Not About You – Aepiphanni Business Consulting, May 2018
Are you a Work-Aholic or a Passionate Worker? – Aepiphanni Business Consulting, Aug 2017
Are Your Employees a 3 or a 5? – Aepiphanni Business Consulting, May 2017
"Is Your After Better?" – Word Weavers International Magazine, Fall 2016.

"The Secret Truth Accountability Plays in Success" – SelfGrowth.com, May 2011
"4 Steps to Radically Improve the Odds of Achieving Your 2010 Goals" – Kalon Women Magazine, February 2010.
"Obstacles to Success" – Wisconsin Business Women Magazine, Winter 2009
"Living Your Life On Purpose in 2009" – Fitness 411 Bootcamps, January 2009.
"Finding Harmony Between Our Personal & Professional Lives" – Well-Being Newsletter, October 2009.
"Confidence – The Key to Overcoming Life's Challenges Effectively" – Fitness Together Newsletter, November 2009.
Promotions About Kris (Cavanaugh) Castro:
"Is Your Life Spinning Out of Control" – Action Fitness, July 2009.
"Spotlight on Kris Cavanaugh" – Lawrenceville Joy of Connecting, April 2009.
"Jumpstart your Personal/Professional Life" – Re-Define Fitness, March 2009.
MP3 Interviews Featuring Kris (Cavanaugh) Castro: 
Ladey Adey (Publisher and Author) December 2017, "From Dreaming to Writing Your Book"
Heidi Richards (WE Magazine for Women) June 30, 2011, "Surviving any Economy by Becoming CEO of Your Entire Life"
Robin Robins (Technology Marketing Toolkit), March 10, 2011, "Building Your Business by Becoming CEO of Your Entire Life"
Louise Rothery, January 12, 2011, "A Woman's Inherent Power – Women Creating Profitable Businesses"
Bonnie Ross Parker (The Joy of Connecting), March 11, 2011, "Are you Ready to Become CEO of Your Life?"
Carrie Pierce and Gail Edgell, February 3, 2011, "Living Your Life On Purpose-The Importance of Mindset During Menopause"