"One of our IT Managers referred Kris to us as a speaker for our Women of AT&T luncheon. Her interactive presentation proved to be very insightful and valuable to everyone in the room. Several employees thanked me afterwards for inviting Kris to speak and suggested we have her come back for another event. I would highly recommend Kris to any company seeking to motivate their employees to be their best because she has a natural way of helping them "connect the dots" and providing strategic tools to make it happen."
– Theresa Spralling, Senior Associate Director of Training, AT&T
"I had the pleasure of meeting and housing Kris Castro for a day when she spoke at our meeting. Kris was very comfortable talking to our group, interacted well with everyone, and was a positive encouragement to those who spoke with her after the meeting. I have confidence she will do well in whatever she feels God is leading her to do."
– Dana P.,  CR Leader at Lebanon Evangelical Free Church
******************************************************************************
Kris Castro is the perfect fit for your next church conference or corporate event. She is a dynamic speaker, author and coach who has an amazing ability to connect with her audiences.  Depending on your requirements, Kris customizes workshops and presentations including faith-based topics, leadership development, corporate team building, or personal development needs.
HOW TO INVITE KRIS CASTRO TO YOUR NEXT EVENT:
Call Kris at 404-551-3601 or email the answers to the questions below to Kris @ BeginToShift .com (Kris will call you within 24-48 hours to discuss your event in more detail).
1.  Are you a faith-based organization, corporation or non-profit?
2.  How many people will be attending the presentation?
3.  Where and when is the presentation to be held? (City, state, address, date)
4.  Is this a 60-min presentation or several sessions over a few days?
5.  What is the theme of your event?
---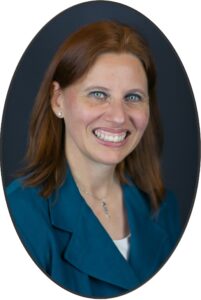 Kris Castro is passionate about making a difference in the lives of those around her by giving them hope, encouraging them in their challenging circumstances, and helping them transform their relationship with the Lord in a deeper way. She describes herself as a Faithful Warrior, an Inspiring Visionary, and a Bold Change-Agent after 50 years of walking with the Lord through both joyful and extremely difficult seasons of her life.
Kris's company, Shift Inc.™, creates possibility-rich environments filled with laughter, encouragement, and affirmation, leading to endless personal and professional growth opportunities to help others truly realize their identity in Messiah, achieve the destiny the Lord desired for their lives, enhance their potential, increase their confidence levels, and overcome obstacles more easily to achieve their heart's desire in every area. She absolutely loves coaching, training and mentoring others in a deeply transformative way using the Holy Spirit her guide.