Executive & Team Coaching:
Click on the links below to learn more about Kris'
Your staff are your most important asset.
Enduring business performance comes from careful continuous development of leadership skills and team-building initiatives.  It will also strengthen a culture of "excellence" across all areas of the organization – including increased productivity, enhanced communication, and more motivated employees.
Executive Coaching ROI
A Forbes Magazine posted an article about the ROI of Executive Coaching programs noting:
"The commitment of corporate titans such as GE, Goldman Sachs and Google now sees spending on executive coaching in the US alone at more than $1billion per year. But whereas 20 years ago most coaching was a remedial effort aimed at poor performers, most coaching budgets today focus on developing high potential leaders. And what are they getting for their money?
Though the exact impact of coaching is notoriously hard to quantify, Marc Roudebush, CEO of Inspiring Workplace, points to a recent global survey of coaching clients by PriceWaterhouseCoopers and the Association Resource center which concluded that the mean ROI for companies investing in coaching was 7 times the initial investment, with over a quarter reporting an ROI of 10 to 49 times.
For Roudebush, who has worked with senior executives at companies as diverse as Google, Bacardi and HSBC, the reason for such large returns is clear: leaders cast a long shadow. "When they are able to walk their talk, people listen and are likely to follow suit, improving the levels of enthusiasm, trust, and team effectiveness throughout a team or organization."
CASE STUDY
From 2014 – 2016, I coached the Executive Team, Security Captains, Nurse Supervisors, and led a leadership development program for the Unit Nurses at a healthcare company over 18 months.  About six months into the program, I sent out an evaluation to the Executive team to evaluate their own performance and the performance of their staff.  Below is a list of areas they felt were greatly improved due to the leadership training and coaching initiatives I provided:
Collaboration/Teamwork
Conflict Management / Resolution
Fostering Innovation
Interpersonal Skills
Job Satisfaction & Enjoyment
Listening Skills
Partnering Across Boundaries
Self-Awareness / Self-Reflection
Employee Alignment/Engagement
Productivity
Building Relationships
Communication Skills
Increased Accountability
Building Team Morale / Team Retention
Decision Making
Delegating / Goal Setting
Building Enthusiasm
Stress Management
Professional development opportunities are a win for the entire organization because it increases the collective knowledge of the team, boosts employee's job satisfaction, makes the company more appealing, attracts higher value employees, and makes succession planning easier.
The better performing your employees become directly affects the chance success will show up in every area of the business.
To hear what others have said about Shift™ Inc. Coaching and Leadership Development programs, click here: Shift Program Testimonies.
If your company is seeking to build more effective leaders, employees and teams to improve productivity and enhance communication leading to more long-term success, give Kris a call at 404-551-3601 to schedule a DiSC workshop or implement an Executive Coaching initiative.
---
Employee Initiative Article
As certified Executive & Leadership Coach, I've noticed several stumbling blocks that are slowing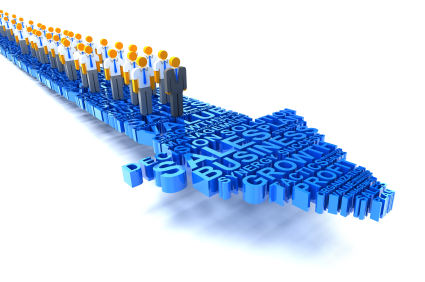 company growth, stealing profits and dragging forward progress.
One of the more "silent" stumbling blocks is the LACK of employee initiative. You can look to corporate giants like Google, Apple and Southwest Airlines who expect and build a culture around "Employee Initiative".
I've created a short article about this topic which you can access below. I know you'll find the points helpful. It's my hope that this will be a catalyst for new profits and a way to better leverage the "people capital" within your organization.
Learn How Lack of Employee Initiative Is Hindering Business Growth
Forbes Article link: http://www.forbes.com/sites/ mattsymonds/2011/01/21/executive-coaching-another-set-of-clothes-for-the-emperor